We have reached the 11th hour…
On the 16th of October 2012, Made OF Australia was officially born of a simple idea, a single seed that grew into a creative concept, which became a funded project, that developed into a business, & then took on a life of its own & grew, & grew, & grew… Over the years I've watched this tiny backyard business grow into a successful company, supporting amazing staff, fabulous suppliers, loyal stockists, & some incredibly skilled chefs globally & locally. It has survived droughts, bushfires, floods, cyclones, sabotage, & a pandemic, & I've also had the pleasure of teaching, training, & mentoring some beautiful souls along the way, & learned so much from them in return, BUT, it's now time for a transformation…
On the 16th of October 2023, MOFA will turn 11 years old, & on this day, I will be rolling down the big studio roller-doors here for the very last time…
Why?
Those of you who've been following Made OF Australia's journey for a while will remember that I implemented the "Rule of Sevens" at the end of 2018, after a trip to Japan that changed my perspective on ceramics, & the concept of creative communities, forever. This shift in my consciousness spurred the decision to scale up & move to the studio in Stapylton in 2019, so I could train staff & interns, & share the workload. I also made a promise to myself to dedicate more time to self-care & renewal between making cycles, after so many years of working far too hard without breaks & time off. This promise I made to myself meant that I committed to taking every 7th day off, every 7th week off, every 7th month off, & eventually every 7th year off! Well, 2025 was meant to be that year off…but I have often managed to cross the finish line early (& usually dramatically) throughout my life, so this will be no exception or surprise to anyone who knows me well…
My intention with the scale up of Made OF Australia was always to surround myself with awesome people in whose capable hands I could entrust my business whilst I took that much needed time off to rest & recover between making cycles, so we could all have regular, well deserved breaks as part of a team. It felt like the perfect team members were finally all in place last year, with the fabulous Rhys on the sanders every day, perfectionist Taylor on quality control, sealing, logistics & admin, & finally the full-time addition of the super talented Pam, who took over most of the making from me last year…what a sigh of relief the 2022 lineup was…but sadly the universe had other ideas for us…
As some of you may be aware already, the last few years have posed some health challenges for me, with torn tendons, reoccurring injuries, & other physically debilitating issues that have made making more difficult & rest more necessary. Ceramics is such a physical labour of love, & the pieces we make are an extension of ourselves, nothing can be automated, it's all hands & hearts on deck if we are to produce products we can be proud of…so when Pam also succumbed to a tendon injury that will require time off & potential surgery, it meant two core team members were down for the count, & I had to make some big decisions. This development, teamed with the end of our 5 year lease looming over us, that very sadly is controlled by greedy landlords planning on raising the rent beyond what we deem reasonable or manageable (forcing us to have to relocate at the end of the year to stay open anyway – a prospect that would be as costly as it is exhausting to think about at this time) along with a few other perfectly timed endings/beginnings (wanting to evolve into somethings) has made it clear to me that it's time to bid this form farewell…at least for now…
What's Next?
On a personal note, I plan on slipping into a creative cocoon for a while, to see what new wings I can grow, & what new things I can conjure from deep within the cathartic confines of a self imposed chthonic chasm once again. I'll be taking to the open road in Kali the Coaster (a custom converted bus-come-tiny-home, being fitted out for off-grid road-tripping as I type) with Phoenix the giant studio puppy on board. I'll be seeking solace in strange places, searching for the kind of stillness one can only find in silent solitude. There will be transformation via transplantation, & inspiration via full immersion in & connection with my surroundings…of course there may also be baskets woven & spoons carved, & probably some ephemeral art created from found objects & foraged fibres along the way, & definitely a few "ruff" adventures with the dog…
Made OF Australia ceramics may resurface, or it may evolve into something else entirely, perhaps a fusion of ceramics with another complementary medium, or a whole new chapter utilising other media entirely…I guess we will all have to wait & see what that version looks & feels like when it emerges…
NB: (You can come along on my entirely unrelated personal journey with me by following my personal visual diary @amw_gratitude or travel diary @a.witch.a.bitch.and.a.bus on instagram, & subscribing to my even more obscure personal blog at www.memoirsandmusings.com if you are so inclined, but I warn you there likely will be zero ceramic art happening there…& as you can probably tell from the titles, the content might not be for everyone! 😉 For Made OF Australia updates however, please stay in touch @madeofaustralia, as our current social media accounts will remain active for all MOFA related news for the foreseeable future – or at least until that platform becomes so unbearable I decide to dump it like many creatives are doing already…)
Mobile MOFA
While I'm engaging with this beautiful Country that I have now called home for longer than my native lands, I might just pop in & run some workshops in your remote town (that you thought no one would ever come & run a workshops in because it's in the middle of nowhere, & yes, I mean the more remote the better). So, gather your tribes people & get in touch…let's talk timing for 2024! (Precedence will probably go to towns so small I've never heard of them, & bonus points if I can't pronounce the name.) Please email workshops@madeofaustralia.com with your location, group or organisation's details, & any specific workshop requests (I'm envisaging everything from kiln building, to saggar firing, to making methods, to photography, to marketing & business skills) …& then please be patient while I sift through the enquiries & find a functional way to accommodate your request during my travels in 2024.
Liquid Quartz
LQ sales will continue as normal, with our plans to open local warehouses in the USA & EU still very much underway, along with some fresh new branding & packaging to be released very soon on a new dedicated website. Maybe I will visit some ceramic arts events & even run some demos at a town near you…so stay connected @liquid_quartz_sealer for updates & info on this…
What does it all mean for you?
We will be firing up the kiln a few more times before we close, pushing through the pieces that are already in the works to finish what we've started, but there will be no more making, no more custom orders, no more wheel thrown, kurinuki, slab built, or slip cast work made beyond what we have in the pipeline already. There will be a few more rounds of ram pressed works to come through (that's the Minimalist Range) but otherwise what's in the online shop now will be all that is available from the Made OF Australia ceramic studio, save the work that is half made & any random pieces that we will add to the shop as they emerge from the kilns in the coming months. So, if you have half a set at home & want to complete it, now is the time. If you were waiting for a sign to get some pieces from us…this is it!
Gift Vouchers, Workshops, Events, & SALES!
Our Saggar Firing Workshop in August is fully booked, & will be the very last workshop we hold in this space! We will of course announce some special sales as the end encroaches (if there is any work left to sell by then), & we will increase our Open Studio offerings so you can come & collect some of the very last pieces, including prototypes & unique works that never made it into the online shop (so subscribe to the VIP mailing list to be sure you hear about those events, & keep an eye on social media for real time updates).
Book in for our next Open Studio in May (via the website) to get first dibs on the last work to come through the studio…
Suvira McDonald's workshop in May will still be hosted at the studio, check the Ceramic Arts Queensland (CAQ) website for information & bookings here.
Any gift vouchers will need to be used before we close (or they will be refunded) & any unused store credits will need to be redeemed before then too (or will be forfeit). Our fabulous stockists will likely have more pieces for sale (while they last) too, & we will continue to post on our socials about who still has work on offer after we close.
Studio Equipment For Sale
I have decided to sell all the pottery equipment rather than store it, & I'll be listing what's available as soon as I've done a proper inventory. Everything from kilns & kiln furniture, to the pallet racking shelves, to the wheels & the pug mill, as well as all the tools, organic materials, & most of the furniture, will be up for grabs, so stay tuned on social media for updates on how & when that will happen in the coming months. (If you are interested in a pre-purchase of anything in particular that you know we have, please email sales@madeofaustralia.com with your request ASAP).
Thank You!
Finally, I'd like to thank every single person that has supported Made OF Australia in its 11 years of existence in this current iteration. To every customer who ever bought our ceramics, from the people whose homes are filled with our work, to those who bought even a single piece when it was on sale, I thank you from the bottom of my heart. To the chefs, stockists, & resellers who championed our brand, you are all the champions to us. To the people who shared, liked, commented, & cheered us on via our socials, you are our heroes. To those who supported us, pushed us, & encouraged us to continue when things were tough, I salute you. To those who came to our events, booked our workshops, & showed up for us consistently, I will be forever grateful for you. To every intern, staff member, & contractor that ever raised a muddy hand to help make, fire, forage, or just eat sausages off our BBQ & share a laugh, you are so appreciated & will be remembered fondly…& finally, to those who have only ever had less than kind words & ill intentions for us along the way, please consider this my final fuck you! The very last one for the road…I couldn't resist…
May the universe return to each of you what you gave to us, tenfold!
With much love & gratitude…
X Anna-Marie
Please enjoy this little gallery of images from Made OF Australia's 11 year journey…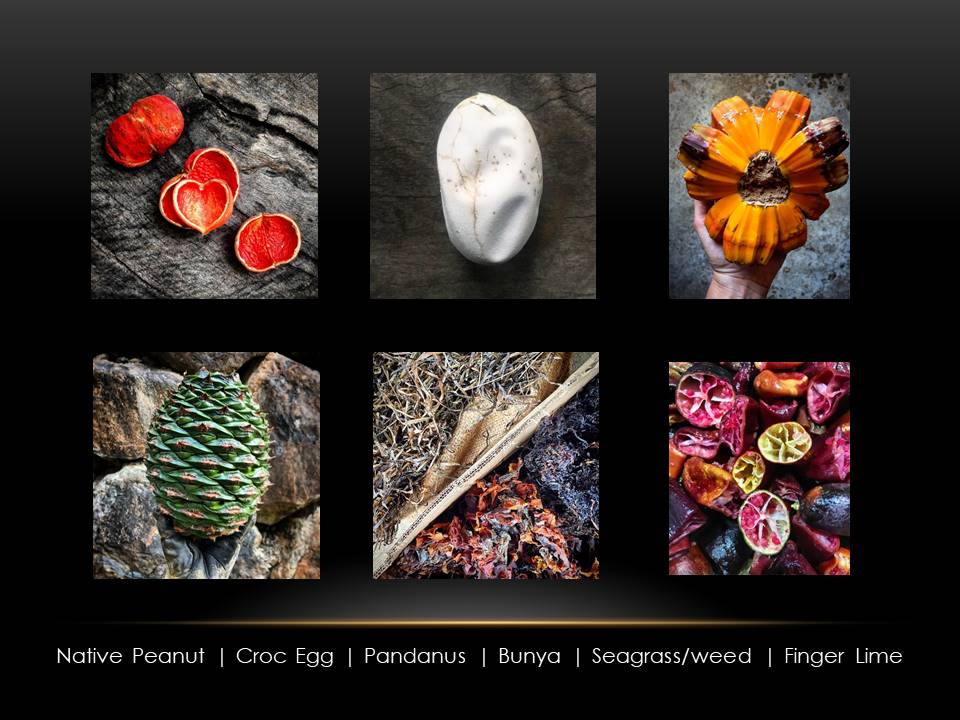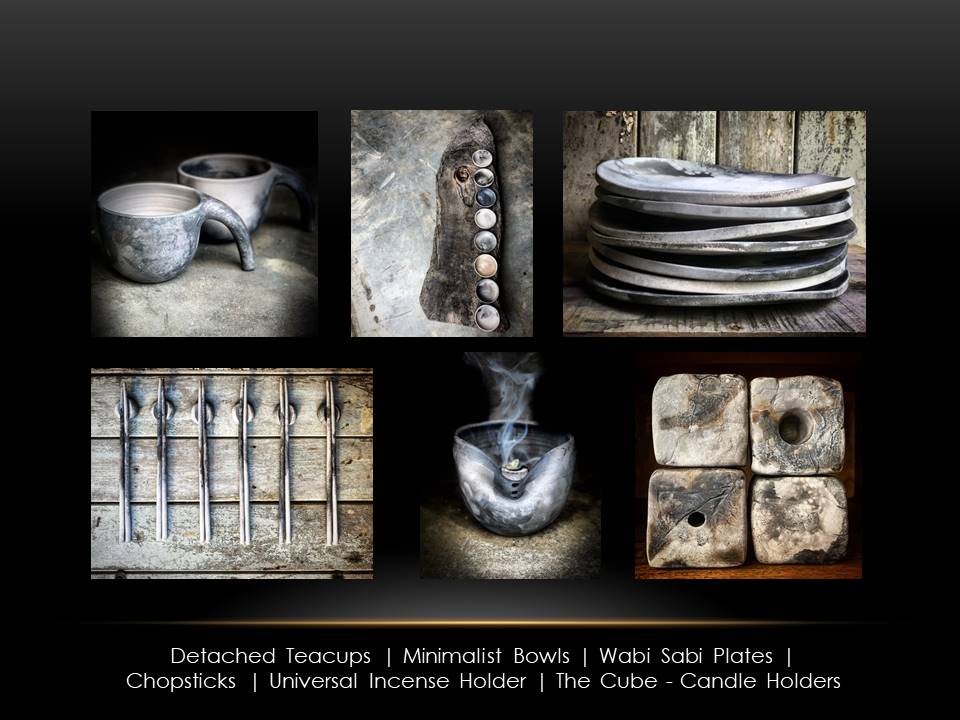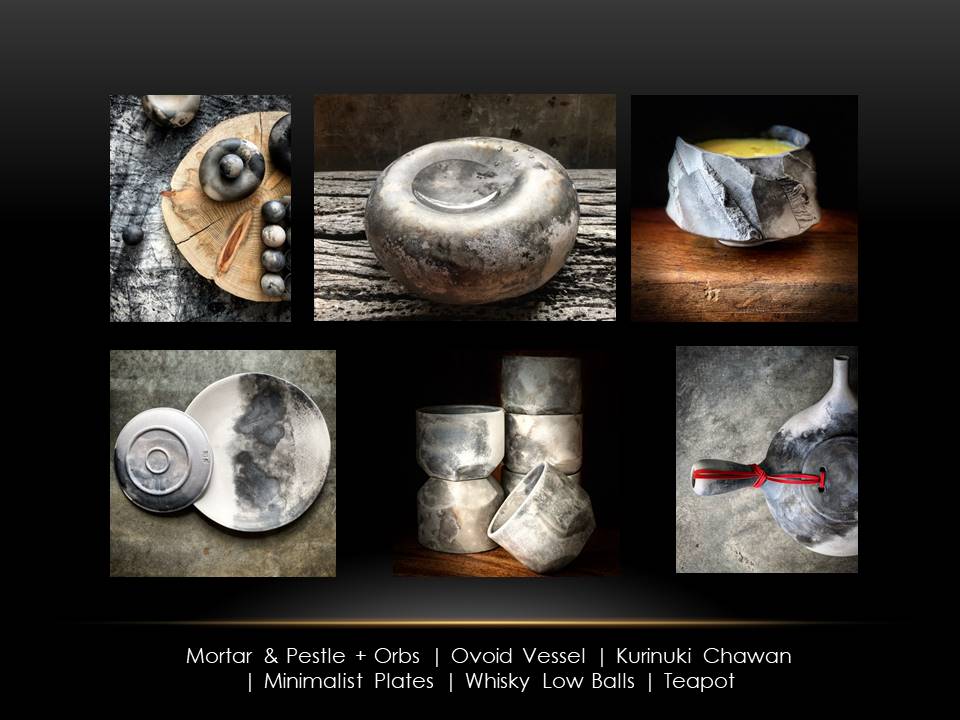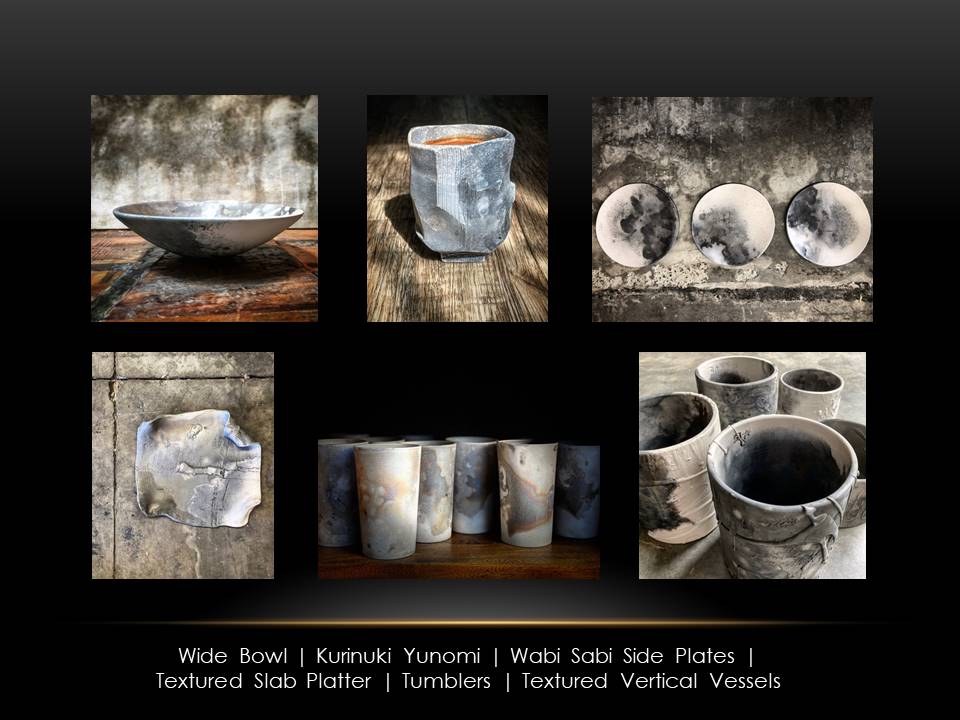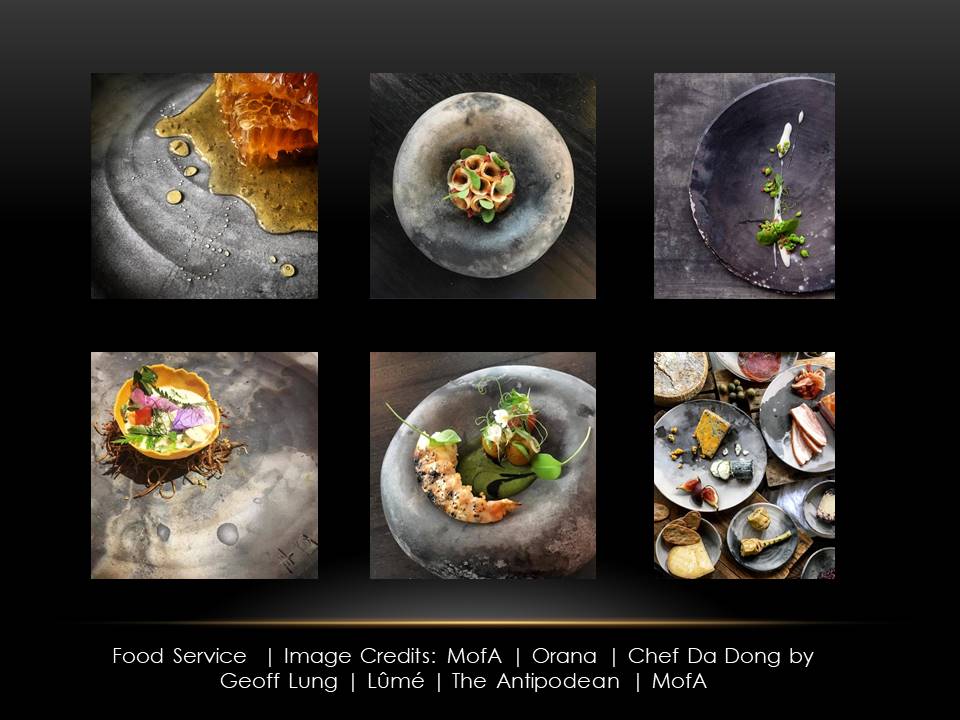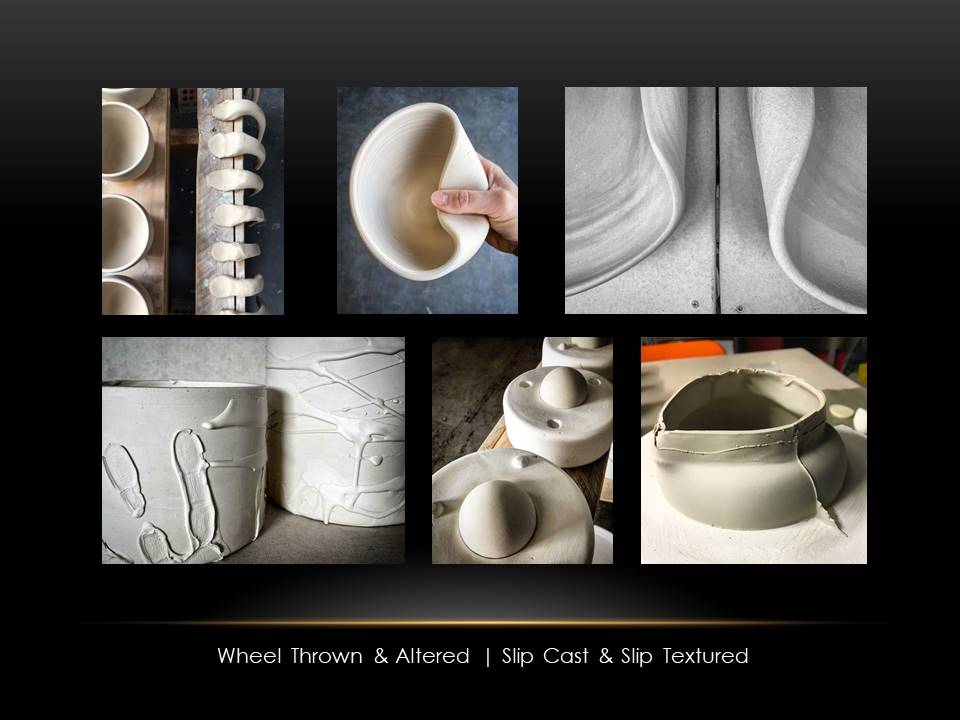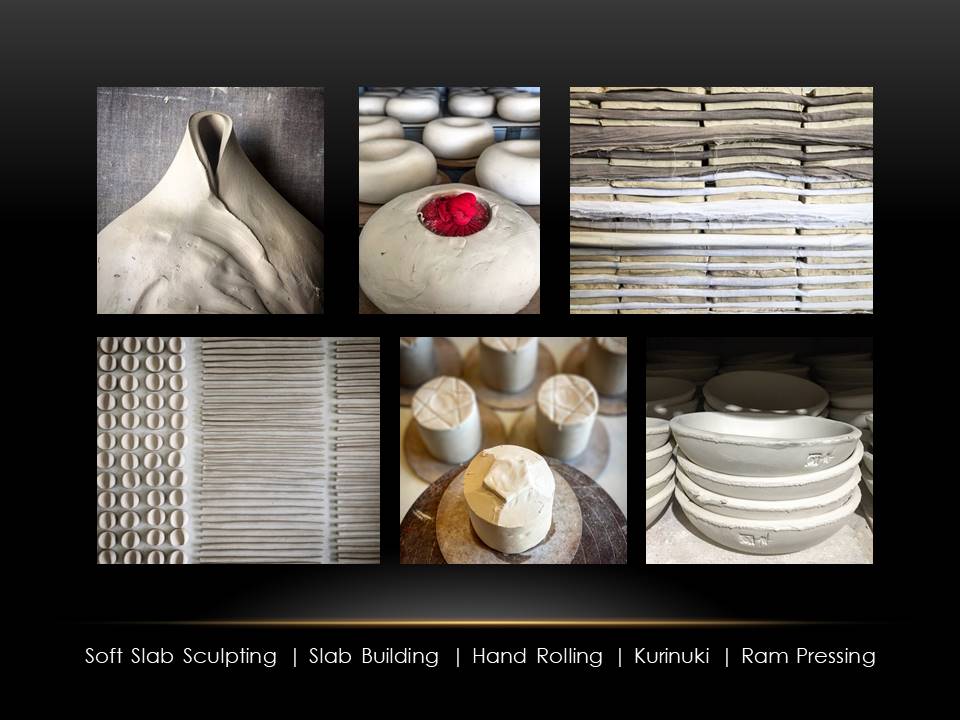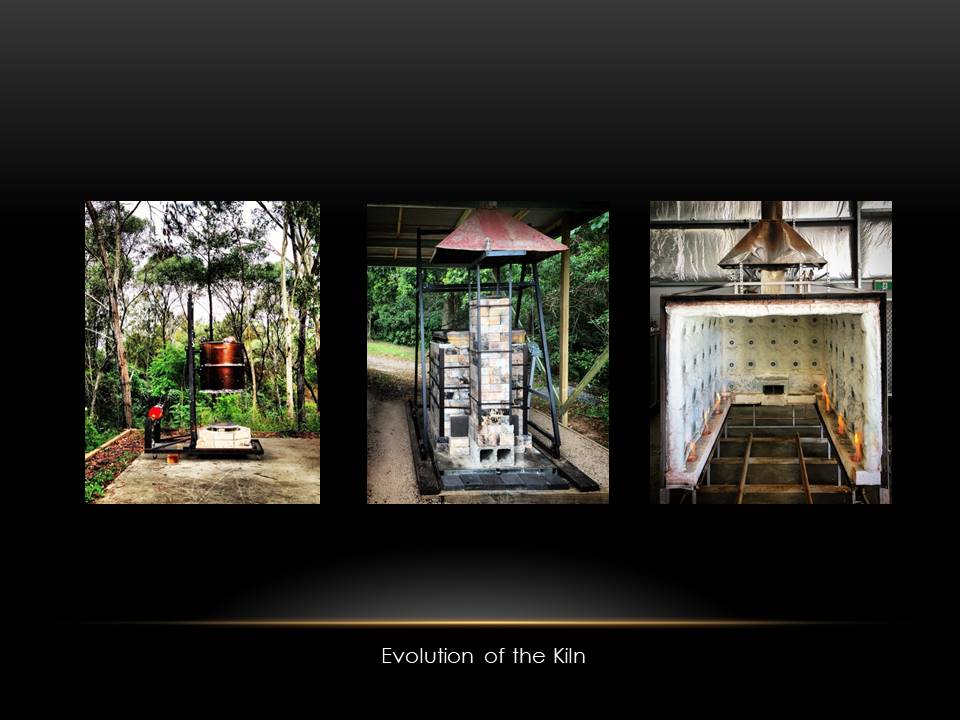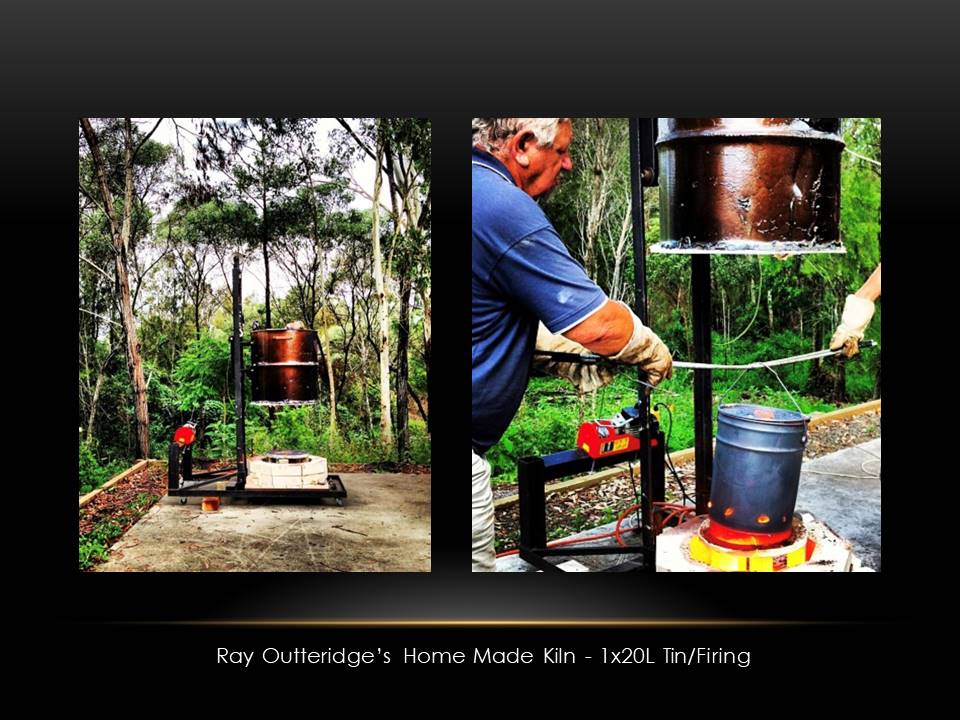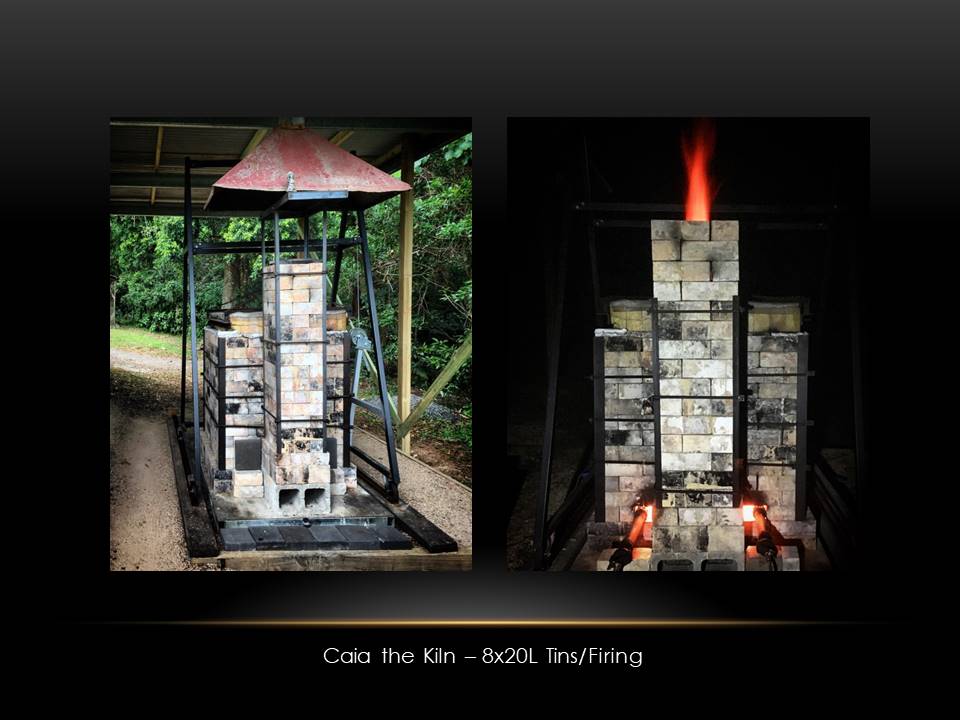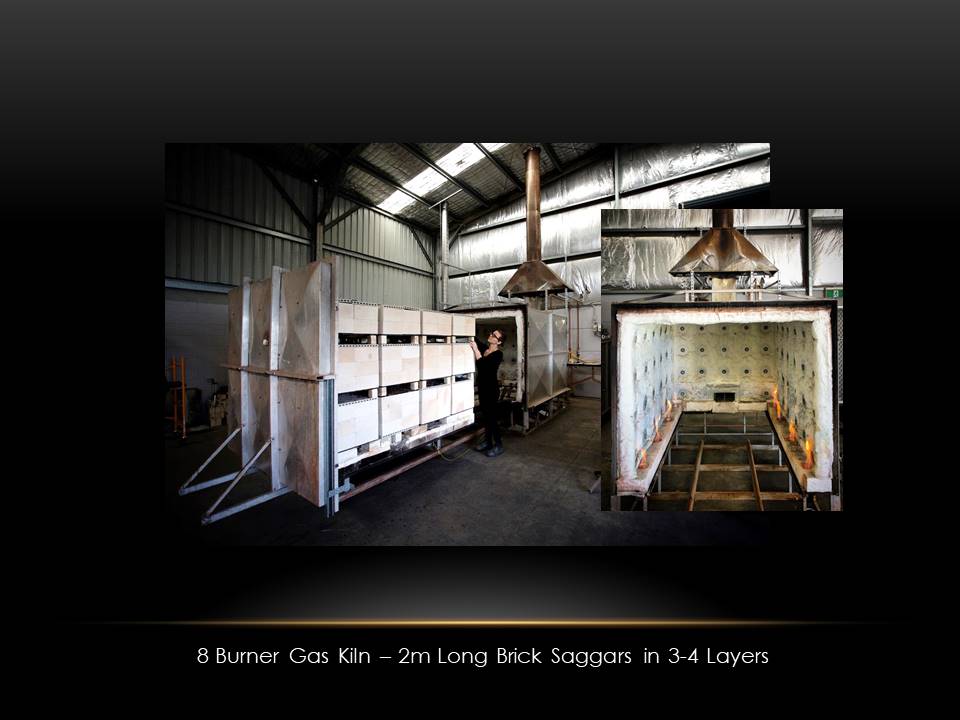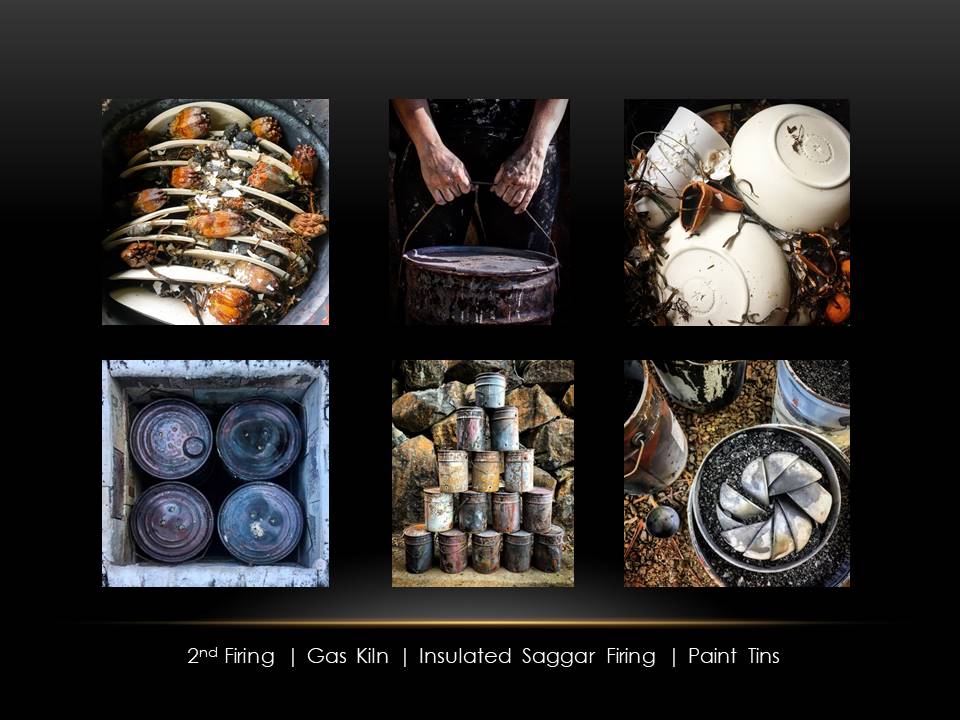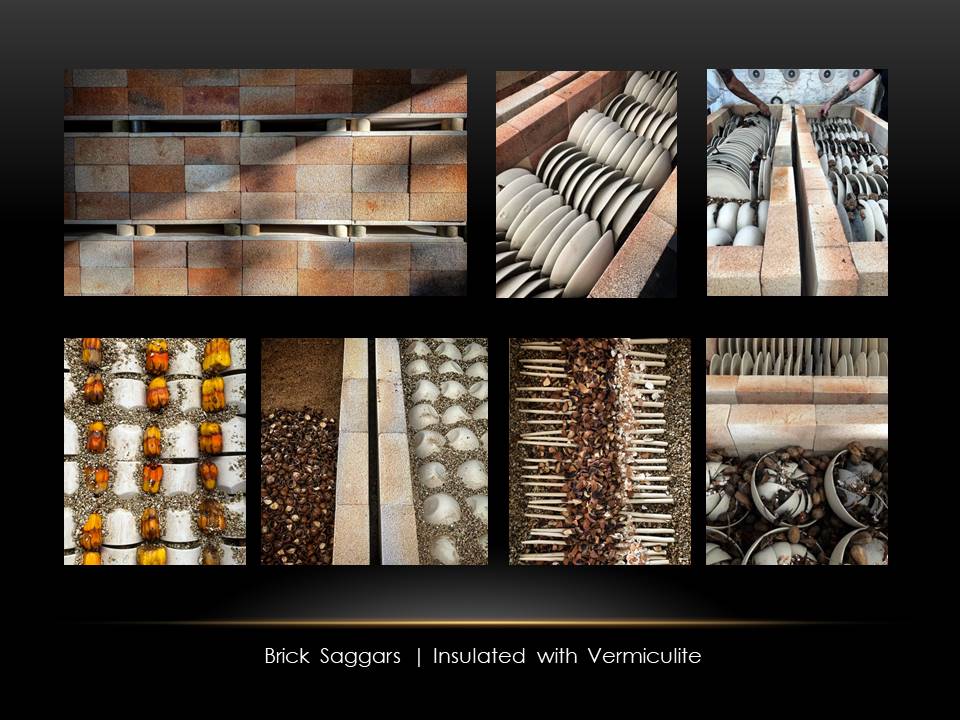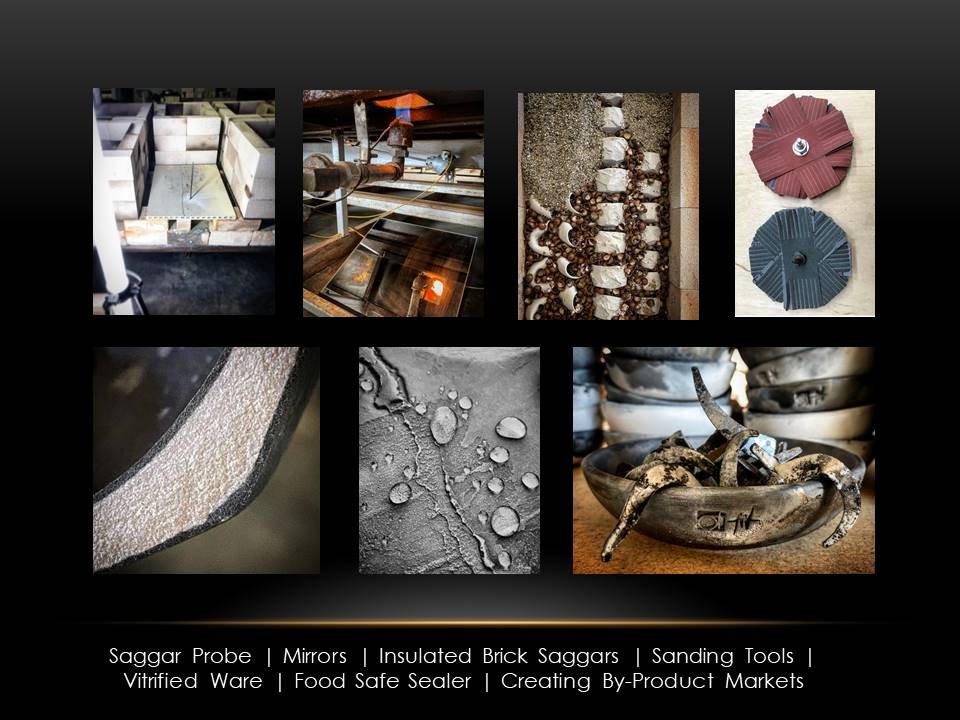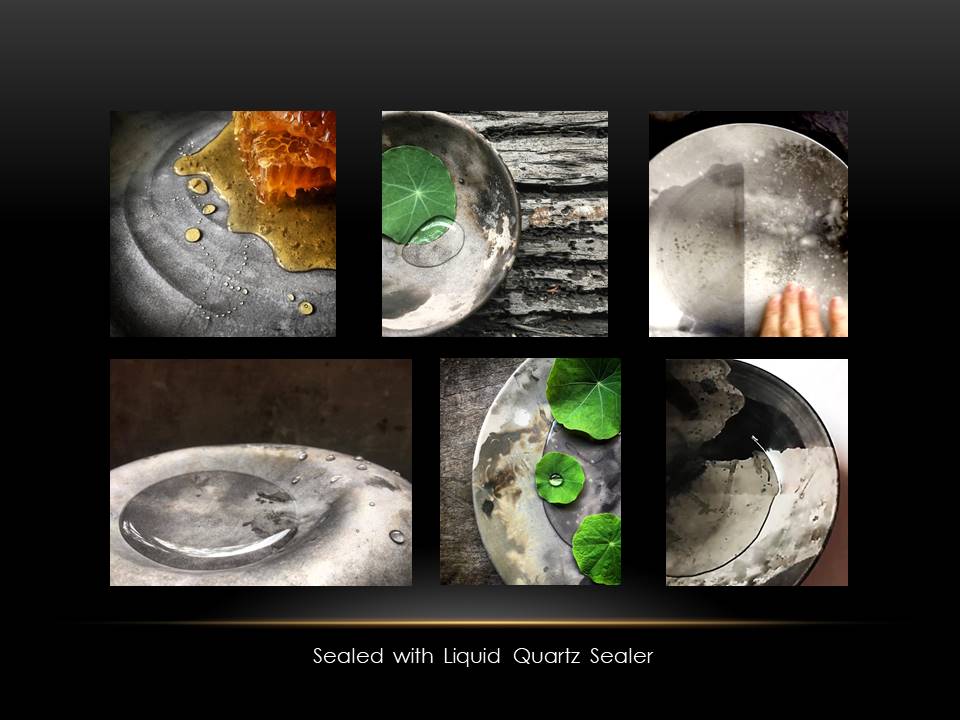 More images can be found on our social media @madeofaustralia, or book a talk/presentation/mentoring session with me to see more, hear the full story, & get inspired about what is possible…